Two Paths (OST Composing Jam Submission)
A downloadable soundtrack
My submission for the OST Composing Jam. The theme was: "A journey to remember" and this image: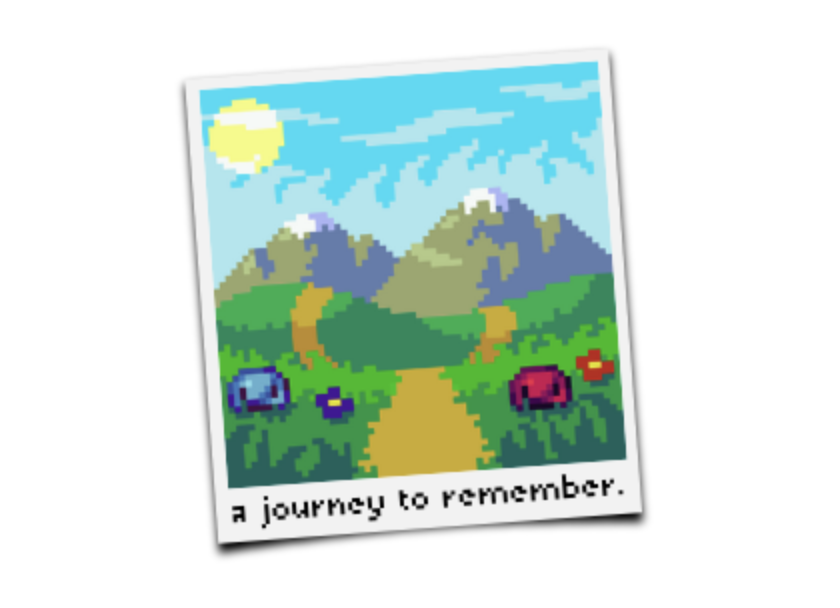 (Art by @PixelPit)
This image, and the imaginary game that my soundtrack is composed for, tells the story of two heroes that take two different paths.
1. Happy-Song: The red hero is excited to go off on an adventure, and looks towards the future with open eyes. Although he is leaving his friend, he knows that even better things are on the horizon.

2. Sad-Song: The blue hero has grown used to having the company of her friend, and fears the thought of traveling alone. She dreads the path that awaits her, and will not be happy until they are reunited.
As in life, the outlook you have towards your journey impacts your experience, and how it exists in your memories. How do you remember your journey?
These tracks are inspired by chiptune music (especially the melodies), but have a slightly more modern sound (circa the early 2000s). These tracks are loops of ~2 minutes each.
Composed by: Audrey Winzeler
Please do not use these tracks without requesting permission from me (audrey@zwinzlergames.com).
Download
Click download now to get access to the following files: